Get The Bag is about encouraging and powering up Black women entrepreneurship. We are putting you, your financial and funding needs at the center of all that we do. We want you to give you the knowledge, resources, tools and connections needed to get the bag you need to launch a new business or grow an existing business!
We know that you have a desire now more than ever, to be knowledgeable about  personal and business financial services, products, resources and funding. Get The Bag will source our content, service providers and products from Black-owned, diverse and women-owned businesses and experts, whenever possible. 
All products and services are researched and thoughtfully selected with the needs and preferences of the aspiring and current Black women entrepreneur in mind. As we grow, we will seek your input on content, product selection and customer experience to give you what you need to be inspired, feel appreciated, valued and to be great in business.
Want to stay in the loop? 
Sign up for our information packed email newsletter below! 
Founder and Chief Rainmaker, Get The Bag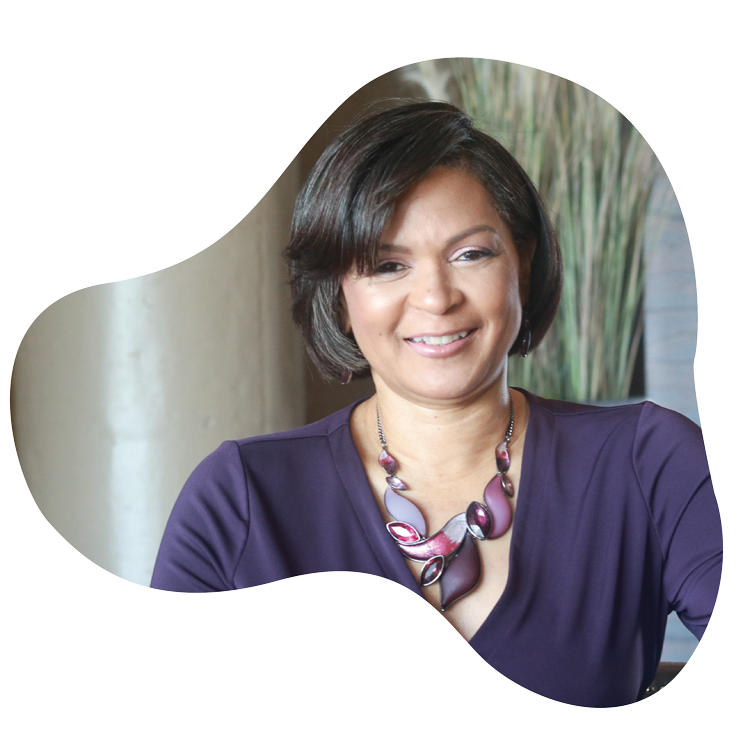 "My mission is to aspiring and existing black women business owners, the financial information and funding resources they need to be successful in business and to promote their goods and services to increase sales."
The Gift That Keeps On Giving
Our Boss Lady II boxes are inspired by the black business greats of the past and our love for today's Black women business owner - the fastest growing group of entrepreneurs in the U. S! These lovingly curated products provide essential customer capital and visibility to Black women business owners during these challenging times.  The box is packed with essential self-care, professional development, family friendly activities and snacks to get you through 2020!
Includes:
A One on One "Get In-Formation for Funding Assessment" Call!
Leapfrog: A New Revolution for Women Entrepreneurs book, Black Girls Rock book, 24 Shades of Business Adult Coloring Book, Multicultural Colored Pencils, Urban Intellectuals Women in Black History Cards, Black Tea Hive Dessert Tea OR Caribbrew Organic Haitian Coffee, Askanya Haitian Chocolate, Essence of Abeja Orange Blossom Body Stick,  Black woman themed laptop sticker - Retail Value  $100  Buy it at $59.99, plus shipping. 
Also includes:
 "50 Most Underutilized Funding Sources download, 45 minute Funding Readiness Assessment Call 
(Get While Supplies Last...we're gearing up for our holiday business gift boxes!)
BOSS LADY II GIFT BOX  $59.99
Gina

I loooove my box. So so awesome. Made me cry. Love it so much.
Shaquira

Last night I sat down with my Get The Bag box. I was so excited and it was so much fun! It was my time and my box! People should pay you to put their stuff in your box!
Lavona

I love it!. It was packaged beautifully and the contents are amazing. From the books, to the black "herstory" cards - it is all great!"
Dionna

I'm LOVING what's inside! This literally made my day!
Want to stay in the loop? 
Sign up for our information packed email newsletter below!