Tamika is one of those colleagues who became a friend for life. I've had the pleasure of working with her for the past for years and have seen her advocate for and pour into entrepreneurs of color in Upstate New York and provide them with opportunities to get funding through the many pitch competitions that she has organized and judged. She worked with 60 entrepreneurs, 11 pitch events  across four markets in Upstate New York - Albany, Syracuse, Rochester and Buffalo.  We've also worked together as funders, small business Covid-relief grant reviewers and co-presenters on various topics over the past four years.
Gloria
Can you share your top three words for aspiring and current business owners gleaned from your experiences over the last four years? 
Tamika
Humility, Tenacity and Resilience.  Humility to be open to receive guidance and direction; tenacity to keep fighting for your dream and vision even when no one else around you believes in it and resilience to whether the storms that are sure to come, but to be determined to emerge better.
Gloria
What advice would you share for someone for entering a pitch competition?
Tamika
Ignite your inner "Sasha Fierce"! You are presenting your baby to the world.  Some investors are going to ask hard questions and try to trip you up.  Know your stuff (financials especially) inside out.  Go in there with a "Who gone check me, Boo?" mentality.  Pitch competitions will rattle the nerves of even the best of us.  That's why when you're up there ignite the Warrior you.  Be armed with data and details about your business so no one can shake you!
More Pitch Tea From Tamika and Gloria
Do your homework on the organization that is hosting the pitch event and the judges. Their backgrounds and experiences may offer some insight on the types of questions that they are inclined to ask and characteristics they may be seeking in a winner. 

Align your ask with the pitch award. Judges want to feel that the money will be well spent and will help the entrepreneur achieve a short-term goal that will help your business advance or grow, such as…purchasing a piece of equipment, advancing development of a product or service, purchasing inventory, investing in business improvements. 

Follow pitch guidelines and practice keeping your presentation within the designated time limit.

If your pitch requires slides, add a number to each slide, include your contact on the last page and include some extra slides to use as a way to sneak in some additional information during the Q&A.

Try your best to obtain the scoring criteria for the competition and align your presentation accordingly. 

Practice, practice, practice. Be clear and concise, don't ramble or you will lose the judges attention.

Take advantage of any opportunities provided in advance to understand what the judges will be looking for and/or to practice your pitch with event organizers.

Remain poised and calm in the face of difficult or challenging questions and constructive feedback. Not doing so could impact your total score and cost you some points.

Your pitch as an opportunity to win over the official judges AND audience members…your next investors, customer or grant may be sitting in that audience. They are watching you, so be sure to stick around after the presentation to mingle with the judges and other audience members.

Ask the judges to follow your business social media pages and if you can add them to your newsletter. Pitch competitions are great ways to stay connected and build relationships with influencers and decision makers who may be beneficial to your business in the future.
About Our Contributor - Tamika Otis, Principal Consultant, Kabod Consulting Group LLC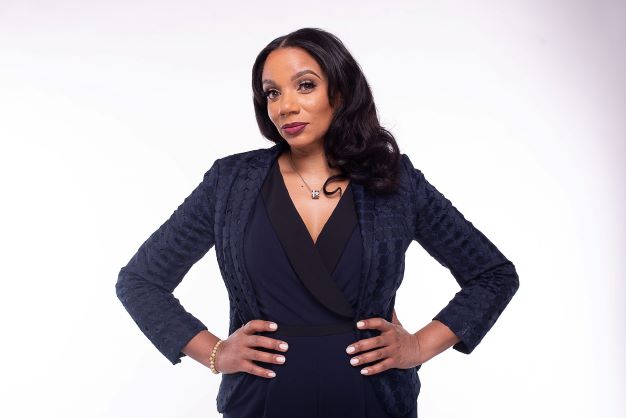 Tamika Otis, a self-described inequitable systems disruptor and serial entrepreneur, is the CEO and Principal Consultant for KABOD Consulting Group LLC and Co-Founder of The Black Women Give Foundation.  She formally served as Director for KeyBank's Business Boost & Build program where she managed programming among 13 entrepreneurial support organizations across four markets to serve and support more than 1200 entrepreneurs and small business owners with nearly 87% of them being BIPOC and/or women. A sought after DE&I leader, impactful storyteller, innovative communicator and activational speaker, Tamika has 15 years of strategic leadership and program management experience in the federal, private and non-profit sectors. She is a visionary, executor and eco-system builder grounded in the mission of empowering others to live their best lives and transform communities for the better.  
Connect with Tamika on LinkedIn and Facebook.