Author: Odest Riley, Jr CEO WLM Realty
Considering investing in Residential Real Estate? Who can blame you? Land is by far the safest long-term investment to date and here is why.
Ability To Generate Regular Income
People always need a place to live, thus providing the opportunity to generate  constant income. A good location and a well-maintained residential space will always fetch a good rental yield for the investor. 
Tax Advantages
There are plenty of tax advantages, not just on the investment, but also on the loans you might have to take for the investment. This makes it a very attractive option for investment for many buyers. The tax structure is very favorable for investments into real estate with plenty of deductions, depreciation, and deferred capital gains options. (Consult your tax advisor to explore further.)
Appreciation
Even in the most stagnant conditions, properties in good locations and that are well-maintained, tend to appreciate faster. Even in a mature market, the property could appreciate at a value higher than the interest rate your bank would provide you in a year. If you have picked up the property in a growing market, then you can expect a much higher rate of growth. 
The Long Game
Buying real estate means playing the long game. It is not something that you will be able to walk in and out of overnight. Your portfolio needs to be planned for at least 5-10 years when you are looking into real estate investments. It is not about how many residential units you own, but how well you manage them over time that will determine your true ROI. Residential real estate can give you the flexibility and ease  to manage your loans, claim tax deductions and sell at a much higher value if you are willing to play the long game.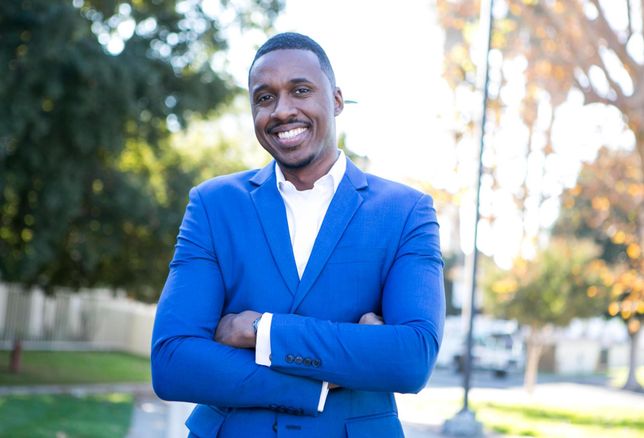 ABOUT THE AUTHOR
Odest Riley, Jr. is CEO of WLM Financial, a real estate brokerage and lending firm, based in Inglewood, California. With nearly 15 years of real estate experience and over $225 million in closed transactions, Odest has an ever-expanding service portfolio, ranging from the sale of single family homes, condominiums and apartment buildings, to real estate financing and commercial leasing. His greatest strength is in building lasting relationships with his clients, and providing services that are highly-personalized and customized to meet his client's specific needs and preferences. Odest's launched his real estate career while pursuing his B.A. in Marketing and Public Relations from Columbia College in Chicago, Illinois. To help supplement his academic expenses, he purchased his first piece of property: two condominium units in Chicago, where he lived in one and rented the other. Upon graduation, Odest spent 10 years gaining corporate management experience, including his work as an Executive Manager for Walgreens. However, his long standing love of real estate and finance drove him to make a drastic career change in 2011 when he co-founded WLM Financial as a means to helping individuals and families create intergenerational wealth through investments and long-term estate planning. By making an industry leap to real estate from corporate management, Odest found professional success in a broad spectrum of transactional disciplines, including: savvy negotiations and financing strategies, marketing analysis, and assisting both buyers and sellers with tenant buyouts and relocation's. He also has a long record of successfully guiding his commercial clients with their acquisitions, lease obligations, asset repositions and dispositions. Odest's extensive knowledge of Los Angeles's real estate market is unparalleled. His clients have consistently sought his advice and trusted judgment on many multi-million dollar deals; and prides himself on giving his clients the most up-to-date feedback on emerging trends, as well as realistic outlooks on what they can expect to achieve in today's market. In addition, Odest's sterling reputation and diverse professional background often affords him the opportunity to be interviewed and booked as a subject matter expert on such topics as: real estate sales and financing, home-buyer education and training, gentrification and community redevelopment; as well as community relations and public affairs.
Twitter @odestrileyjr  Instagram @odest Website www.OdestRiley.com