Dana Wilson is the Founder and CEO of CHIP,  which is an online platform to help individuals find culturally competent Black and Latinx financial professionals. Dana has been featured in Forbes, Minority Money and Founders Get Funds and was recently recognized as one of 2020's Fintech Females by NYC Fintech Women. She graciously agreed to share with our Get The Bag community.
How has your experience as Black woman in the financial services industry influenced you as a CEO?
My experiences in Financial Services, particularly as a person of color, changed my outlook on the financial industry as a whole. I realized throughout my career that the industry lacked support, upward mobility, and empathy for Black and Brown financial advisors, like myself. I had to persist and overcome this feeling of isolation. And in doing so, I began building my independent investment advisory practice, where it became even more clear to me that my community was underserved. My experiences led me to become a startup founder, which led me to start CHIP (Changing How Individuals Prosper) and we make it easy to find Black and Latinx financial professionals. The professionals on our platform have expertise in investment management, budgeting, estate planning, tax planning, and other expertise related to finance. More importantly, they care and are on a mission to see the racial wealth gap change.
What steps should we take to find the right financial advisor/professional?
Finding a financial professional is a very personal experience. You want to find someone who is a good listener and takes the time to truly understand your needs. This person must understand your current financial plan, your financial non-negotiables, and the overall vision you have for your life and your family.  
Is this person good at explaining financial material to you or do they get irritated when you ask too many questions? Does this person spend more time talking about the financial products they want you to use and less about how the product makes sense for you? Does this person take the time to educate you first and make you feel important or do you feel like another number on their call sheet? All of these are good mental checks to your intuition as your speaking, especially early on.
Also, you should work with someone who holds themselves to a fiduciary standard, which means they are always working in your best interest. However, there are always warning signs and they typically show up early on in the initial conversations. If a person is calling themselves a financial advisor or investment advisor you can start by looking up their background on Brokercheck or with the SEC website to ensure they are registered and learn more about their background. You can also ask them for client referrals if they have them available.
If this person does not do a good job of listening to your needs or tends to blow off your questions that be a good sign that they are not the right person for you. It can also be a warning sign when someone has an answer for every question you throw at them related to investing and the market. Even the most successful financial advisors cannot dictate the fluctuation of the market. Therefore, just like any relationship you have in life and information you receive, always do your homework and never be afraid to ask questions. After all, this is your money.
Talk to us about the types of financial professionals.
There are a lot of different types of financial professionals and you always want to get be sure you understand what they do and if they are properly licensed.  A few to note:
A financial advisor is someone who is actively licensed and is held under compliance regulations by FINRA and the SEC. That person will have a financial background on broker check. Also, depending on the type of financial licensing they have they can help you with investing and overall portfolio construction. They also might even help you with budgeting and other financial needs, but be sure to ask what services they provide. 
The title of Investment Advisor is pretty similar to the financial advisor, except that that person is held to a fiduciary standard, because the licenses they hold also allow them to give advice, in addition to helping you invest. They can charge as fee-only professionals and usually charge around 1% based on the total amount you have invested with them. However, everyone is different based on the services they offer, so be sure to ask. There are financial licenses that separate a person from being able to use financial advisor vs investment advisor but can also be synonymous based on the personal preference of the professional.
An insurance agent can also be a financial advisor or investment advisor if they also hold those financial licenses, so be sure to get clarity. There are a large number of financial advisors that are also insurance licensed and can help you with your insurance needs. However, there are insurance professionals that are only licensed to help you obtain insurance and cannot help you invest your money. This person can help you obtain life, health, disability, and even long-term care insurance (depending on their licenses). 
A financial coach is a non-financially licensed individual who is not bound to the traditional financial regulations of the SEC and FINRA that mandate certain requirements and continued education, in the same way as a financial advisor, and even an insurance professional. 
There are Accredited Financial coaching programs, so do your homework to understand the credibility of the coach and what type of programs they have completed and accreditations they might have. 
Financial coaches can help you better understand your financial journey if you are not sure where to start or simply need help pulling it all together. They can also be great complements to the relationship you have with your financial advisor. 
Why is it important for Black women to work with a financial professional?
Financial professionals can help Black women business owners simply by engaging with them. CHIP also needed to exist because a lot of us, as people of color, haven't traditionally been at the table for wealth-generating conversations, and we wanted to create that bridge. 
We believe that starting the conversation is great, but we want Black women to be able to take action. CHIP is a safe place where we are ensuring people of color are seen and heard in a way we haven't seen in the financial industry before. We want black women to know that building wealth is for you too and financial professionals are willing to help you at any stage of your financial journey. 
What books do you read to help you get the bag?
I read a lot of business books around strategy and business building, with sprinkles of what I call culture-changing reads. I'm currently reading "Traversing The Traction Gap," By Bruce Cleveland. I typically try and read a book a month, but have been behind this year and will pick that back up in 2021. I love to listen to podcasts. I like Small Doses, By Amanda Seales; Your First Million, by Arlan Hamilton; Tech Crunch, Dirty Diversity, by Dr. Janice Z. Gassam, Revisionist History, and many more when I can keep up with them all. 
The B Word
 Everyone is on a budget and if you're not you should be. I think that there has always been a negative connotation when people say that they are "on a budget." For some reason, it gets interpreted as if that person is possibly "poor" or does not have any money. However, I view it as being strategic and smart with your money. 
Moving Forward From The Setbacks of 2020
This year set the tone for taking action. Action to take better control of your financial life, educating someone you might not have known, taking better care of yourself physically, making space for those that may not look like you, and most importantly giving yourself grace when you didn't have it all figured it all out.
Some of us suffered losses this year. Those losses could have been financial, losing a loved one to COVID or anything else, or realizing that you had to shift your dreams to maintain the job you have in this current job climate.
We have to remember that hardships come and go, and staying true to your goals and your visions are where you need to continue to put your focus. We have to remember that most things are simply out of our control, but our response to unforeseen events separates us all as individuals.  
Therefore, think about how you can channel any stress, frustration, anxiety, and even anger into impact. Now is not the time to get caught up in all of the bad things because you can't live in the past and move forward at the same time.
About The Author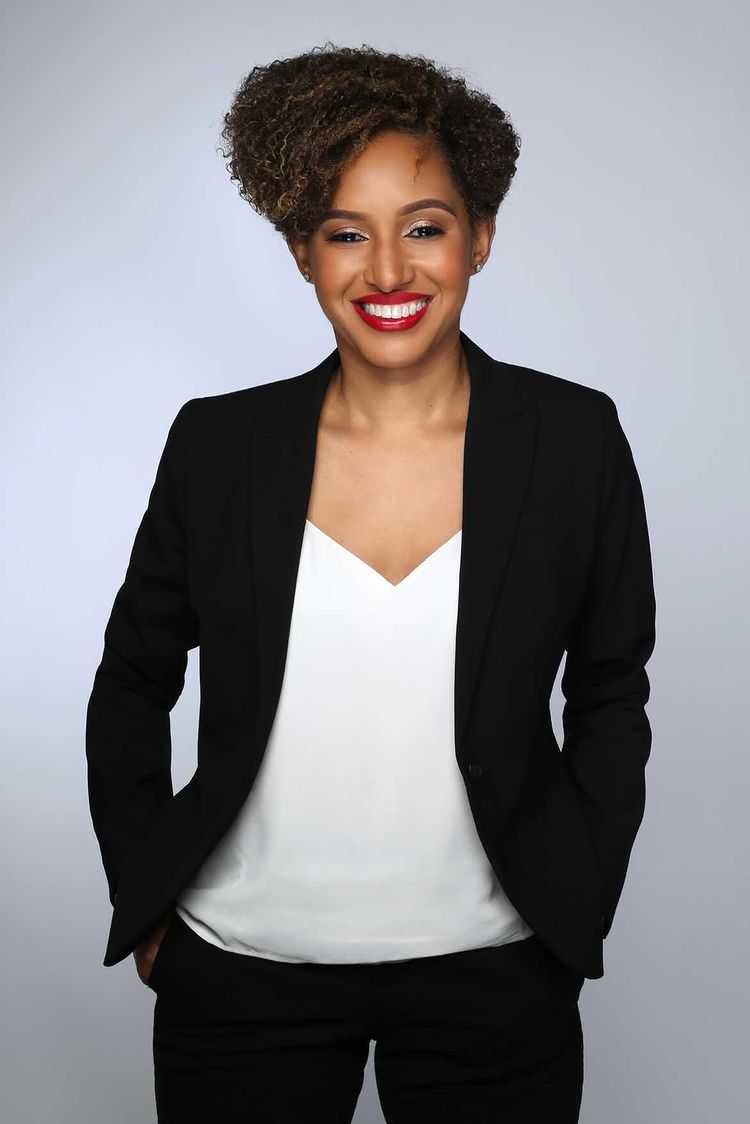 Dana L. Wilson is an experienced financial professional with over fifteen years in the financial services industry. She graduated from North Carolina Central University, where she received her Bachelor of Business Administration (BBA) with a marketing concentration. 
Dana is the Founder & CEO of CHIP (Changing How Individuals Prosper), a B2B & B2C fintech platform that makes it easy to find Black and Latinx financial professionals. 
Before starting CHIP,  Dana has had experience at firms, such as Merrill Lynch, State Farm, SunTrust Bank, SunTrust Investment Services, a boutique firm on Wall St, and most recently ran her independent advisory practice, Active Financial Planning, before joining Manhattan Wealth as an Independent Financial Advisor.
Dana is also a Startup Coach for Apps Without Code, where she teaches entrepreneurs the fundamentals of business planning and sales and marketing strategies to grow their businesses further.
Follow Dana and CHIP Professionals on Facebook, Twitter and Instagram to keep up with their money moves in 2021!